Reelfoot Lake Open Water - Diver Duck Hunts
Now Playing: Open Water - Diver Duck Hunts: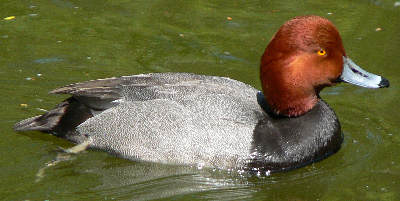 All gunning is done out of 23 Custom Build boats - 23 ft with Go-Devil or Outboard Motor on Reelfoot Lake & Mississippi River.
Hunt locations are on the South end of Reelfoot Lake to the most Western shores of Reelfoot Lake & Mississippi River.
Large decoy spreads of Diver Decoys for Redheads, Cans, Black Jack, Bluebills and Goldeneyes.
Motion decoys to keep the ducks in your face.
We scout every day to stay on the ducks - so bring lots of shells for some fast wing shooting in open water.
So come test your gunning skills on some fast action Diver hunting on Reelfoot Lake open water diver hunting.
At Reelfoot Lake Waterfowl Guide we strive to make your hunt the safest most memorable hunt possible.
Whether hunting the shallows for Mallards or open water hunting for Redheads, Black Jacks (Ringnecks), Bluebills,Buffleheads, Cans or GoldenEyes, rest assured we are on the ducks.
Imagine yourself set in our custom designed diver hunting boats, with diver decoys deployed and the sound of the waves rippling off the boat, when in the midst of the morning sunrise a large flock of "Black Jacks" or "Redheads" have cupped their wings and committed to your decoy spread.
Al Hamilton's Reelfoot Lake Waterfowl Duck Hunting
"Reelfoot Lake Oldest Waterfowl Guide Service".
If you want to book and waterfowl trip this coming duck season give me a call or email me for information of open dates - hope to see you this coming waterfowl season it appears from DU and USFWS data we will have a excellent Duck Season in 2009/2010.
Al Hamilton

Al Hamilton
Professional Guide
Reelfoot Lake, Tennessee

Ph# 731-446-3990
Posted by reelfootlegend at 6:55 PM EST
Updated: Wednesday, 25 November 2009 3:16 PM EST